H5 audits is a French company created in 2003 in Paris. Network and Applications Performance Monitoring solutions provider, H5 audits offers a range of IT Metrology powerful and ergonomic toolset.
Thanks to the trust of numerous prestigious customers and Industry/Services top players, the company has managed its development and its growth with success.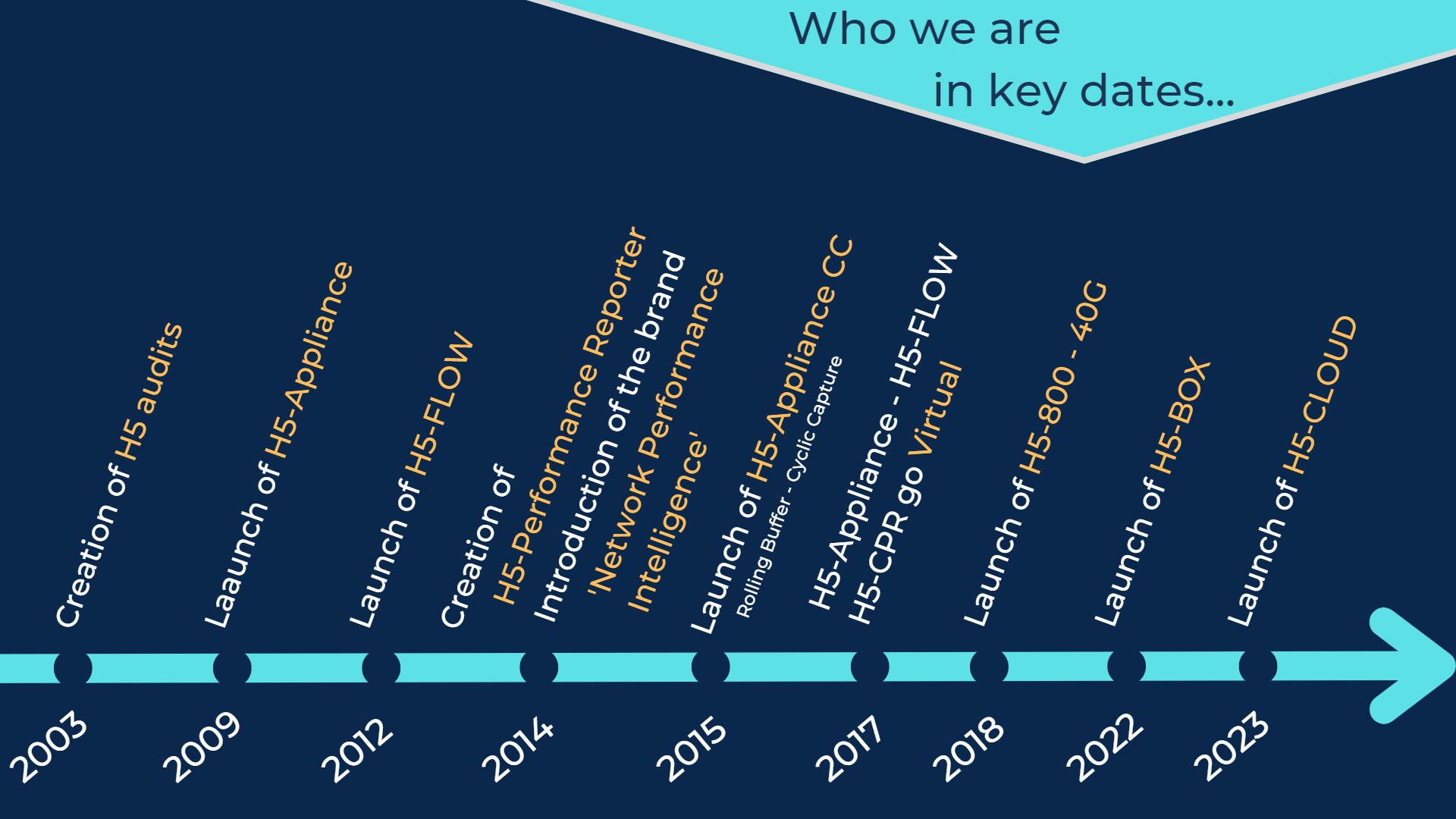 By focusing its experience and expertise in designing and developing innovative tools, H5 audits supplies a powerful range of Network Performance Intelligence solutions that answer customers' needs and requirements.
Our management team
Frédéric GUILLOIS

Frédéric GUILLOIS is the CEO of H5 Audits. After graduating from the university of science in Paris, Frédéric worked several years as business engineer in the biology business. He joined H5 audits in 2005 as an associate to manage the Sales Department. In 2009, he became Sales and Marketing Director. Since he took the CEO position in 2015, Frédéric has brought the company to a national and international recognition and he is ready to write the upcoming chapters.
Lionel BARRERE

Lionel BARRERE is our Research and Development Director. Lionel is graduated with a Master Degree in IT Research and a PhD in IT Science. Since being onboard, Lionel has developed the R&D department with success. His research and expertise are focused on network passive monitoring tools development, the core technology of the H5-Appliance range.