H5 audits is a French company created in 2003 in Paris. Network and Applications Performance Monitoring solutions provider, H5 audits offers a range of IT Metrology powerful and ergonomic toolset.
Thanks to the trust of numerous prestigious customers and Industry/Services top players, the company has managed its development and its growth with success.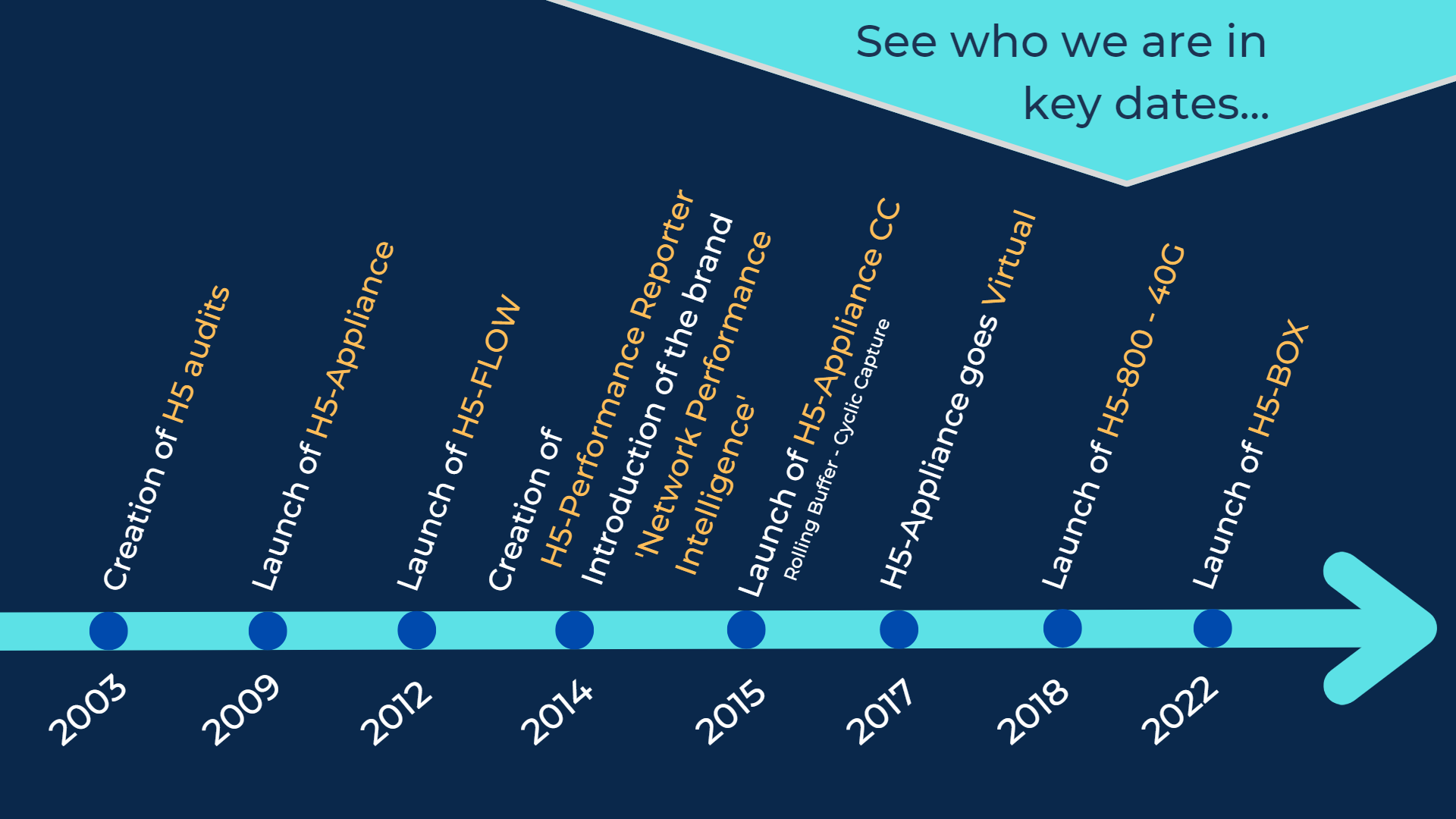 By focusing its experience and expertise in designing and developing innovative tools, H5 audits supplies a powerful range of Network Performance Intelligence solutions that answer customers' needs and requirements.